If creativity means working beyond the known boundaries of an artistic form to arrive at a new place, then improvised piano composition takes me there. All my music begins as an improvisation and finds its final form in studio post-production. Instrument samples and synths blend with piano, a mix of old and new technologies, always staying true to the original improvised source.
Mostly, I think of myself as an improvisational pianist and composer, expanding from my early classical training. For me, music really is a journey of the heart - the name of one of my early albums - and improvisation is the purest form of musical expression, something akin to 'musical painting'.   
Growing up in the Seattle area of the US, my early years included training in classical piano and composition at the renown Cornish School of Allied Arts - with acclaimed classical composer Lockrem Johnson - and later at the University of Washington's School of Music. After moving to the southern hemisphere in the 90's, I went on to study jazz performance, composition, and music theory at Massey University's Conservatorium of Music in New Zealand, and later at Griffith University's Conservatorium of Music in Queensland, Australia. While I still love the classics, in recent years I've turned to other genres including more jazz and ambient neo-classical styles.
My compositions include music for solo piano and orchestrated pieces featuring piano with string ensembles and synthesisers. Sometimes I like to add sounds from nature to complement the melodies. My work has been featured in a number of formats, including music soundtracks and orchestra ensembles. Sometimes, when time and life allows, I also venture out to play solo concerts or gigs for commercial and corporate events.
I hope you enjoy listening to my music as much as I enjoy composing and playing it for you.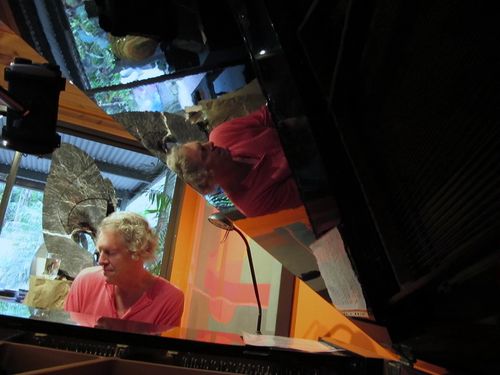 ---